February 21, 2005
Mattel Adapts HP Offerings For Older Audience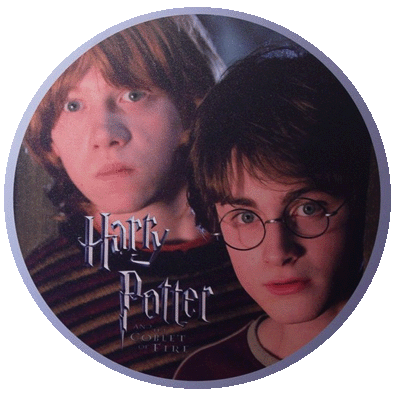 Aware that its target demographic has aged four years since Mattel first showed Harry Potter toys at the American International Toy Fair, the manufacturer is introducing several new products for older children. The Harry Potter Relics line features palm-sized sculpted figures which explore the darker side of the later Harry Potter movies, while the Harry Potter Wizard Garden provides girls with the enjoyment and responsibility of tending their own miniature gardens. And, as always, Mattel is offering a variety of games and handheld toys based on the Harry Potter universe.

Once again this year, Mattel's Harry Potter showroom display introduces new imagery from the upcoming movie. In addition to new pictures of Harry, Ron, Neville, and Viktor Krum, they have provided hardcore fans with their first glimpses of Fleur Delacour and Cedric Diggory, two of Harry's opponents in the Triwizard Tournament.

Follow the link below for a full description of Mattel's Harry Potter line, set for a September 2005 launch, as well as photos of select products!