Next Up

In Review

In Review

In Review

In Review

In Review

In Review



News
January 2015
January 30, 2015

Toy Fair 2015: Diamond Select Toys Sneak Peek Includes Stormtrooper Bank and Five New Licenses
by Gil Gavish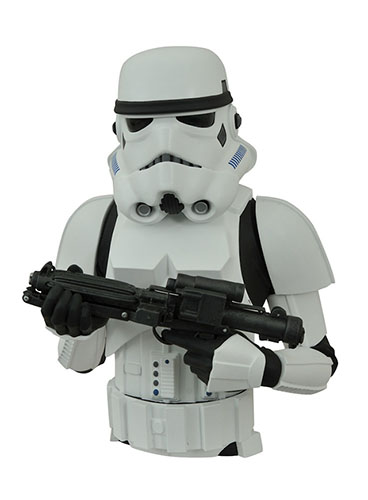 Toy Fair International 2015 is coming up fast. With two weeks until the show, Diamond Select Toys has offered a sneak peek at some of their new items that will be shown at their booth. The February issue of Diamond Comics' Previews catalog lists 18 new items including some from new licenses: Comic Book Men, Predator, The Nightmare Before Christmas, SpongeBob Squarepants, and Valiant Comics. All the new items are available for pre-order through your local comic shop or at various online retailers.

Two Star Wars items were among the 18 revealed today. Diamond Select Toys has become well known for their nifty Vinyl Bust Banks, which rival the most high-end busts for great, well executed likenesses that you can have on your bookshelf for a fraction of the price. Plus, you can put your change in there! After producing scores of characters in this line, down to the most fleeting astromech droids and clonetrooper variants, barely glimpsed in the films, this one is so basic and iconic that it's arresting just for its familiarity. To quote Diamond Select Toys' description, "The legendary Imperial Stormtrooper has joined DST's line of vinyl Star Wars bust banks! Measuring 8 inches tall, this vinyl, waist-up bank depicts of one of the iconic soldiers of the original Star Wars trilogy, blaster at the ready. Not only does it feature the detailed painting and sculpting of a collectible bust, it also has a coin slot and an access door in the base, making it a fully functioning coin bank. He'll keep your money safer than Cell Block 1138!" The suggested retail price is $22.99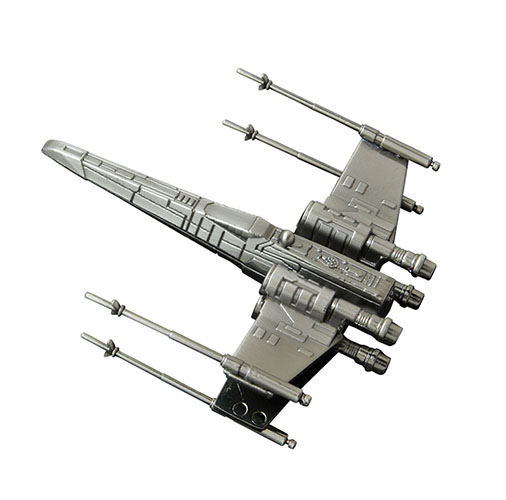 Another Star Wars item, an X-Wing Bottle Opener was part of today's mix. "Stay on target! A bottle cap is a pretty small bulls-eye, but you won't need a targeting computer to open one with this solid metal bottle opener of an X-Wing fighter from the original Star Wars trilogy! Raise a toast to the Rebellion, and then hang the opener on your refrigerator using the magnetic docking clamps on the underside. Packaged in a full-color slipcase. The suggested retail price for this one is $18.00.
Click through to see all the items revealed today, and stay tuned for all the latest from Toy Fair as the show approaches and Row M's coverage begins!
January 27, 2015

Brick Bowl X: Row M Takes on LEGO 75060 UCS Slave I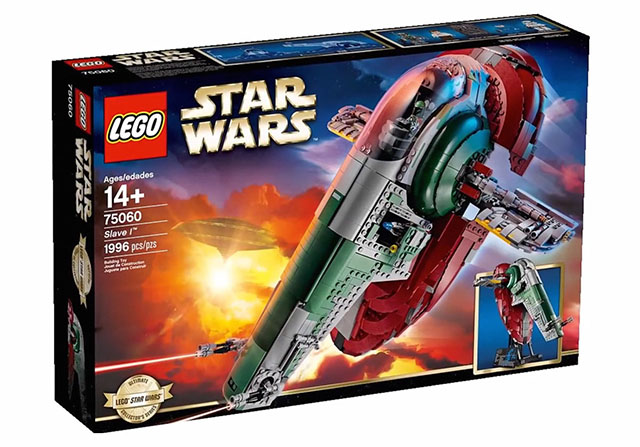 Brick Bowl X kicks off in four days. And this year's model, the Ultimate Collector Series LEGO Star Wars Slave I presents a worthy challenge to the Row M building team. Consisting of 1,996 pieces, the model's piece count is respectable, but not frightening. The real challenge seems to lie in build planning. The model is somewhat symmetrical, but not particularly repetitive. So, it's not easily split up for simultaneous assembly line-style team building. Will our team be able to beat the Bowl, finishing the model before the Super Bowl clock runs out? Visit RowM.com throughout the big game for our live webcast of the build to follow along.

This year's a milestone, the tenth annual RowM's LEGO Star Wars Brick Bowl. And we'll also cross another milestone during this build. Over the course of ten previous bowls, we've built a total over over 24,000 bricks. At some point during this build, we'll hit brick #25,000. How will we mark this occasion? Follow us on twitter and tune in to the webcast to find out. Do you think you could guess when brick 25,000 will be affixed to the Slave I? Can you predict what type of brick it will be? Difficult to see, always in motion is the future...
January 25, 2015

Row M's LEGO Star Wars Brick Bowl X One Week Away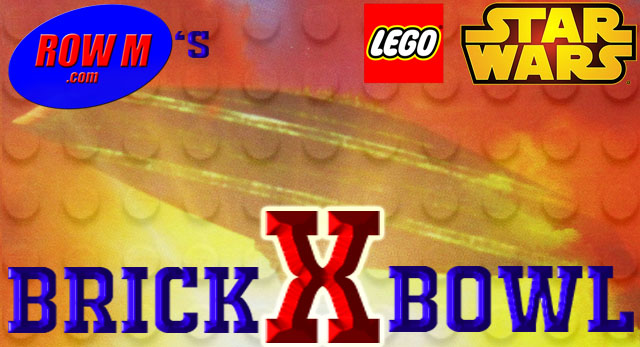 In just one week, Row M will for the tenth consecutive year take on the NFL with the LEGO build of the year, Row M's LEGO Star Wars Brick Bowl. As the Super Bowl plays out its deflated narrative this year, LEGO fans, Star Wars fans, and LEGOStarWars fans worldwide will be able to follow along with our live webcast of our build of the biggest LEGO Star Wars model of the year (so far...) And this one is a classic example of the kind of hefty set depicting an iconic Star Wars vehicle that has defined Brick Bowl for ten years running.

While you ponder the huge mystery of what we could be building, consider that so far, over 9 previous Brick Bowls, we've assembled over 24,000 LEGO bricks during the 9 previous Super Bowls. That means that this year, we'll cross the 25,000 brick mark during the build. Can you guess how long it will take for us to hit that 25,000th brick? Shall we make it interesting?

Stay tuned this week to find out all about Brick Bowl X, and get your Internet connection ready for Game Day, next Sunday, 2/1/2015. Will Row M be able to complete the build before the clock runs out? Or will this model's deceptively small brick count confound the team? So much better than actual football, right? Kickoff time is..., well, kickoff time. That's 6:30 PM, EST.
January 24, 2015

Star Wars Vehicle Found in Disney Infinity Video Game
by Robin Vial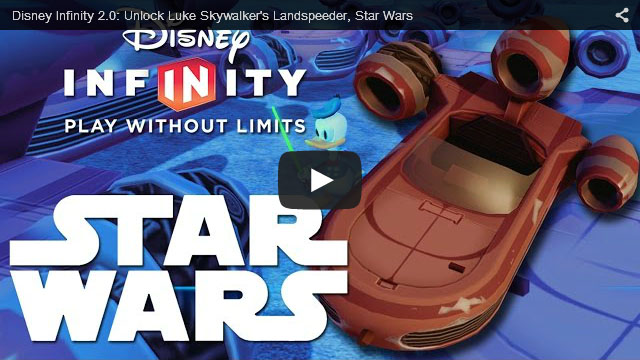 Disney's Infinity 2.0 has been out for some time now. But interesting new things are still being discovered in the game that pique the interest of Star Wars fans in particular. Last year at around this time, fans discovered the first known Star Wars item in the game's Hall of Heroes, Yoda's lightsaber. Almost a full year later, persistent gamers have unlocked Luke Skywalker's Landspeeder from Episode IV as a playable vehicle in the game.

In order to get the iconic vehicle, players must have all 30 characters, and have them fully leveled up. That can cost of lot of game currency and take plenty of time. One can also get the Landspeeder by a user-generated Toy Box via download. The Landspeeder has a hood that pops open when damaged upon impact, and leaves trails of Tatooine-like dust as it rockets along. Also, John Williams beloved score of Star Wars film music plays whenever the Landspeeder is being driven

There is no official word yet about Disney 3.0. But anticipation is building for the new Disney Infinity game to feature Star Wars content, or even be based on the Star Wars Universe. With the new Sequel Trilogy of feature films beginning in 2015 with Episode 7: The Force Awakens, the first new Star Wars film since Disney acquired the Lucasfilm universe, fans are assuming that it would be a natural for the new new Infinities game to go Star Wars. If it did, that would mean there could be new Infinites game figures to collect, which would set off a frenzy of its own with both Star Wars and Disney collectors alike.

Shortly after its discovery, the lightsaber within the game was demonstrated at Disney's private event at Toy Fair International in New York City, which is an industry-only event. With this year's Toy Fair coming up in three weeks, the timing seems right for a new peek from Disney about what to expect in 2015 from the next Disney Infinity game. Click through to check out the video for a look at the Landspeeder in action and information on how to find the used-generated toy box available for download.
January 21, 2015

Celebration Anaheim: Navajo Star Wars to be Celebrated and Screened at Celebration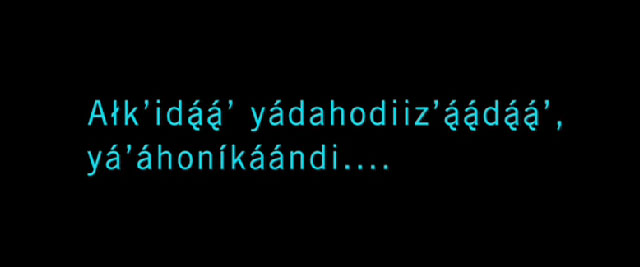 The translation and screening of Star Wars: A New Hope into the Navajo language is a phenomenon that many Star Wars fans may not have noticed when it happened in 2013. But attendees at Celebration Anaheim will get a rare chance to see the translated version of the film on the big screen, and find out all about the years-long effort to bring this unique variation of the film into being, as part of an effort to keep the threatened Navajo language alive and well.

In addition to the screening of the film itself, three of the key figures in its creation will be on hand to offer their story and for an audience Q & A. But perhaps the most exciting and rare opportunity will be that a unique documentary about the creation of the Navajo version of Star Wars created especially for this event at Celebration will be screened, giving the most in depth look yet at this fantastic story of Star Wars and its role as a bridge between America's most distant past and it's present, and its newly hopeful future.

Find out more about the Navajo Star Wars at Celebration on the official event site, www.starwarscelebration.com , where you can also buy your tickets if you haven't already and begin planning your trip to what is sure to be a memorable moment is Star Wars history and the most fun a fan can have this side of the Sequel Trilogy.
January 19, 2015

Hasbro's Hero Mashers Line Grows To Include Star Wars & Jurassic World
Hasbro will be applying their recent Hero Masher concept to more properties, including Star Wars and Jurassic Park's new chapter, Jurassic World as unveiled exclusively on Forbes.com today. We first saw Hero Mashers at Hasbro's showroom at Toy Fair in New York City, back in February of 2014. Since their introduction, they've proven popular enough both in their Marvel and Transformers incarnations that Hasbro will be spreading the concept over the two additional licensed themes, both of which are on course for big theatrical film releases in 2015. Click through to read more about Hero Mashers and what Hasbro has planned for the newest additions to the line.
January 12, 2015

Billy Dee Williams Returns as Lando Calrissian on Star Wars Rebels

Billy Dee Williams' voices an animated version of Lando Calrissian, the most memorable and enduring character he's ever played, in the next new episode of Star Wars Rebels, airing on Disney XD on January 19. The episode, titled "Idiot's Array," is already available today on the Watch Disney XD website and app, and On Demand from some cable providers.

In this preview video, Dave Filoni desribes Lando with admiration "He's cooler than Han Solo."

"Lando certainly has swagger.", says Billy Dee Williams. "My voice is Lando. My persona is Lando."

View the preview video above. "Idiot's Array," airs on Monday, January 19th at 9:00 p.m. ET/PT on Disney XD.
January 9, 2015

Road To Celebration Hoth-Themed Third Pin Set Pre-Order Now Up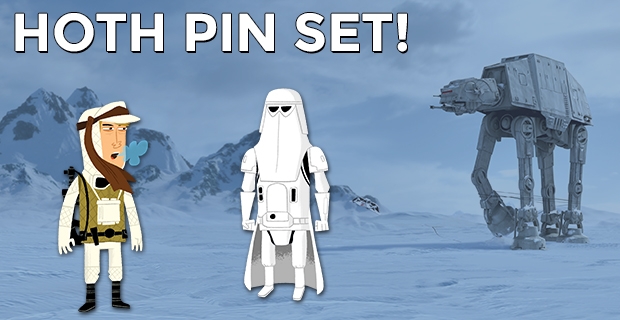 The Road to Celebration continues with the third of four pin sets now up for pre-order to those who have purchased their badges for Star Wars Celebration Anaheim. The third set is Hoth-themed, featuring Luke Skywalker in Hoth Outfit and a Snowtrooper. The set is scheduled to ship in February and includes the card pair of pins and a tee shirt featuring images of those pins. This is will be only way to purchase these pins directly. But, as is the point of the pin-trading program, collectors are encouraged to purchase extra sets (up to five per badge order) to use for trading around with other collectors at the convention in order to make up a full set. There will be certain pins in the set that will only be able to be traded for at the convention. No details have been made clear yet about how many, which ones, or how those individual pins will be found at the convention. But there's sure to be a scramble for those.

Prior badge purchasers should check their inboxes for the email linking to the pre-order, or just log back into your account at the www.reddpopsupplyco.com and you should be able to view the link to the private pre-order page. New badge purchasers can also purchase the current set while supplies last. So, if you haven't ordered your Star Wars Celebration tickets yet, now is a great time if you want to jump into the Road To Celebration and the pin trading program.
January 5, 2015

Hasbro and Sideshow Products Still Tangled Up At West Coast Ports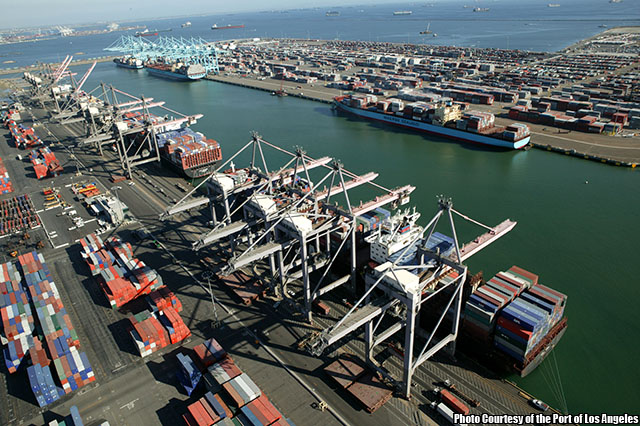 Sideshow Collectibles has sent out several rounds of new emails today to update customers about delays in shipment of several pre-ordered items, including their 1:6 scale Star Wars Captain Rex figure. Sideshow was originally scheduled to begin processing charges for pre-ordered Rex figures only hours later. But now they'll have to wait to collect funds until it's clear that the inventory has made it through the Port of Long Beach and into Sideshow's hands so that they can begin shipping. This is just the latest example of a delay in the appearance of an individual Star Wars toy product at retail that certainly dimished the presence of Star Wars under the tree in many households this past Christmas season, and threatens to drag even new Star Wars Episode VII products into the void later in 2015. Click through to read up on what's going on with the ports and why it's behind all those boring toy runs.
January 2, 2015

Road To Celebration Early Bird Pin & T-Shirt Sets Arriving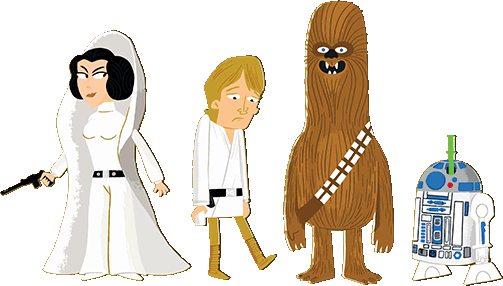 2015 is starting off with a fun arrival in the mail for Star Wars fans who ordered ReedPOP's Road to Celebration Early Bird Pin and T-Shirt set in preparation for the Pin Trading Program that will be going of during Star Wars Celebration Anaheim in April. After a delay, the sets have started arriving at their destinations, thanks to a holiday week burst of shipping by ReedPOP.

The delay was disappointing for those who expected these to come in the fall, as first predicted. But it's being made up for nicely by this extra effort that has resulted in many fans receiving their first treat in the mail of the New Year, in a year that will be big for Star Wars. ReedPOP is also making it up to customers by throwing in a free pin, as previously reported. So if yours hasn't shown up yet, keep a close eye on the mail and your tracking info. Your Road to Celebration is truly about to begin!